In the never-ending quest to raise money for our school, the powers that be have decided they want a "colorful-powder bipedal locomotion event." (If I get sued, it will be for overuse of thesaurus.)
You may remember, I went to a motivational lunch for such an event a few years back. I honestly did go with an open mind, and hey – free meals will make people do just about anything! But, when I left, I felt horrible knowing that some public school kids begged their grandparents and smashed their piggy banks to pay for that meal.
My fellow PTO members heard my conclusion and we had the same fundraiser we always had with our own brand of fun incentives that didn't involve anything more ominous than a pie in a face or a ride to school in a police car.
But that was then.
Now, there's a new group of PTO parents (who we appreciate!), spring is somewhere on the horizon, and the year's coffers are almost empty. The professional, for-profit fundraising vultures are circling with their siren song of huge returns and "hardly any" work. This year, someone else attended the free lunch. And they really took the bait. So, it would seem, we're going to shell out and "spend money to make money."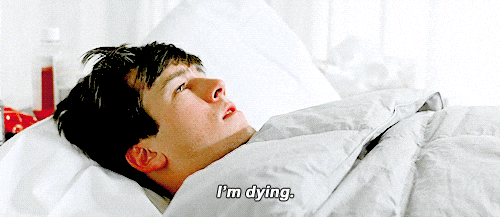 Maybe it's not too late. When I went to the fundraising lunch a few years ago, I was incensed when – in the very same breath that they were promising us we wouldn't have to lift a finger – the FUN-raiser, Dynamite Dave, hinted that if we wanted our school's event to be a real success, we could find ideas on Pinterest.
Well, with all this talk about white t-shirts and colored powder, I did a little research of my own. You know what I discovered? It's kind of FUN to make your own colored powder. And it's FREAKISHLY CHEAP!
We used cornstarch (97 cents at Target), food color (I've had it forever, so I'm going to guess it was about three bucks. It's $3.69 on Target's website, but hey – I can do better. And, no, I'm not an affiliate.), and water.
Here's my daughter and a friend mixin' it up! (You make oobleck first – this project just keeps getting better!)
Here's the color drying.
Here it is after we ground it back into a fine powder!
This was such a satisfying (and did I mention cheap?) activity, I want to make more of this. A LOT more. If anyone from our school wanted me to do a color powder project with, say, 300 kids, I might not say no. That's how gratifying it was. Come September or October, it would be completely dry and ready for an "event." (Wink, wink!)
Getting coated in colored powder looks awesome. But for these professional "fun" raisers, I'm seeing more of a tar-and-feathers motif. Atlanta Public Schools has a thoughtful blog and Facebook page on this subject – please give it a read!
I would still love to hear a heartwarming story about one of these events, so if you have one, please share in the comments! Heck, I'd love to hear either way. Thanks! 😀