It's been a rough week. It seems like the poo keeps hitting the fan, and there's no time to recover before more poo comes flying.
Normally, I would sneak over to the grocery store and get a slice of tuxedo mousse cake. I might even eat it in the car with my fingers. But yesterday, in the midst of all of the scars rising to the surface of our collective consciousness, and the fears that our whole way of living was about to be broken, I wanted to eat something good.
Yes, it had to be delicious, and silky. It had to have heft. I wanted something warm and filling; something with flavor.
In a more innocent time, I was at a family camping park in the Netherlands. I was with my husband, my small children, and my mother. We went to the snack bar. As I looked over the menu, I saw there was nothing vegetarian. It had been a long day – twenty-some hours of travel, jet lag, sodas without ice – the works!!! So, I asked if there was anything "vegetarishce."
"We'll prepare something," the server told me.
(Sigh.) I prepared myself for a cheese sandwich.
But, when my meal came, it was far better than I expected. In fact, after a grueling day, the plate they whipped up in the kitchen in the casual family place at the camping park might have been the best meal I've ever had in a restaurant.
It was a red pepper ragout over polenta with a mixed green salad. So good, I could have cried. (I think I did, maybe.)
Yesterday, I was thinking about that meal. I even went online to the camping park restaurant, but they didn't have a menu posted, so between allrecipies.com and YouTube, I tried to piece it together the best I could. (Knowing the Netherlands, it may have even been some frozen dish from Albert Heijn, the grocery store with vegan schnitzel. Yes, slap-your-pappy delicious vegan schnitzel!)
I couldn't find it, but I did find this video of Alex X French Guy making something very similar – Ratatouille, or as he pronounced it, "Rat. Tat. Wheeeeee!"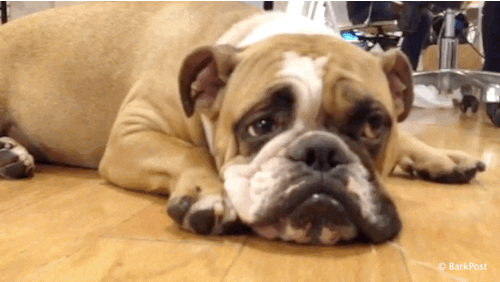 Thanks to my jardin, I happened to have sun-ripened tomatoes and bell peppers. I had an eggplant. And every home in September has zucchini. It just shows up. So, I used that.
I chopped and cooked along with the 3-minute video, and about an hour later, I had the perfect rat-tat-wheeee and a French ~accent~. I made the Americanized version of polenta from the back of the cornmeal box, un-romantically named "corn mush" and we sat down to a healing dinner. Oh yeah, my kids kind of ate it!
It was whole, nurturing, satisfying, and much less fussy than that Disney movie makes it seem. And I didn't have to wear a rodent in my hair while I made it! But I did anyway, just for authenticity.
So, here are my pictures. I hope you try it out. Scoop up your broken heart and take a hint from the French (who, by the way, claim to have the world's most romantic city, and then they go and do something like this. ) Just don't read the link while you're eating, but do fix yourself some ratatouille or whatever nourishes your body and soul.
Salut!